Last But Not Least
Assalamualaikum and Peace be upon all of you.
Welcome to my blog.
All of Radin's Blog previous architectural post only covers about high-rise buildings. Now, it's time for a little change. I first find out about this airport from my junior in University. Not one of us knows where the airport is located nor it's named. And, after many hardships, eventually I found its name, The Madeira Airport.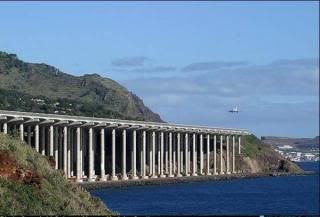 As Engineering Students, this is the main reason why we are so excited about the airport. We never see or even imagine an airport runway can be built in a series of column. It's thinking outside a box I could say.
BACKGROUND
The Madeira Airport is informally known as Fuchal Airport and formerly known as Santa Catarina Airport. It was opened in 1964 with two 1 600m runway and controls the national and international air traffic of the Island of Madeira. The airport is surrounded by high mountains and the ocean, made it tricky to landing even for most experienced of pilot.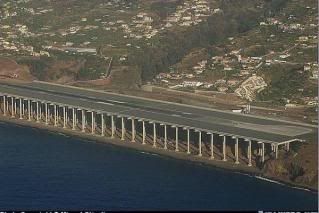 The 1600m original runway is extended 200m after the TAP Air Portugal Flight 425 incidents in 1977. It is later rebuilt in 2000, doubling the size of the runway, building it out over the ocean. The extension was built on a series of 180 columns instead of using landfill, each being about 70m tall.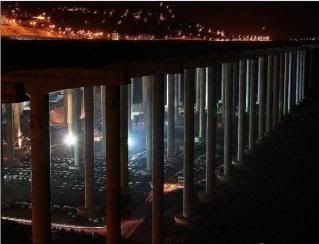 The Funchal Airport has won the Outstanding Structures Award, given by International Association for Bridge and Structural Engineering (IABSE). The Outstanding Structures Award is considered to be the "Oscar" for engineering structures in Portugal. (source)
Berkaitan...
out