Who Will Win The World Cup
Finally, the FIFA World Cup is just around the corner. South Africa will be this year host and the theme for the game is "Back to Africa". Personally, I'm not the football fans, seriously I'm not. But if you ask me about the history of FIFA World Cup, well.. that is my forte (because I love history). It is lucky for me to actually answer any questions about football even though not actually a died-hard-fan. In the history of FIFA World Cup since its existence in 1930, only two continents in the world have actually won the game, Europe and South America. They can be considered as the two giant of football. So it is actually really interesting to ask who shall win this prestigious game for this year.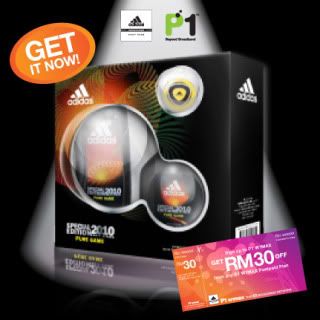 In the five previous games, the winners are Germany (1990), Brazil (1994), France (1998), Brazil (2002) and Italy (2006). So, who will win the 2010 World Cup?
If you ask me, then I cast my vote on Brazil. The reason is Brazil National Football Team is ranked as the number 1 football team in the world by FIFA and Elo. And I also love the common quip about football, "The English invented it, the Brazilians perfected it"
Project Alpha Episodes 26, 27 and 28
Promotion
Get the latest promotion from Project Alpha from the link below.
Project Alpha 2 PromoProject Alpha is presented by Adidas Action 3 and supported by P1 and MAS.
Berkaitan...
out